Fri, 19 March 2021 at 1:00 pm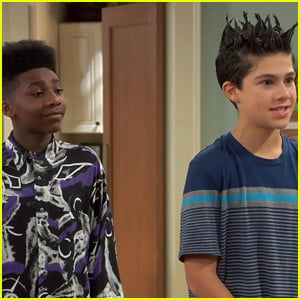 Sydney To The Max is premiering it's third season TONIGHT (March 19) and we have an exclusive clip right here.
The new season kicks off with the episode "Tearin' Up My Room," where with her dad's permission, Sydney enlists Olive to help remodel her bedroom to fit her new "artsy Syd" 8th grade persona. In the '90s, Max is struggling being the shortest kid in his class and tries to make himself look taller.
In the clip, Jackson Dollinger's Young Max, with the help of his BFF Leo, tries to make himself taller with his hair and making his own platform shoes.
Sydney To The Max season three premieres TONIGHT (March 19) at 8:25pm ET/PT on Disney Channel and DisneyNOW. You can also catch up or re-watch seasons one and two on Disney+!
In celebration of tonight's premiere episode, JJJ spoke to the cast – Ruth Righi, Ava Kolker, Jackson and Christian J Simon – about what they've done to fit in with others and what they're most excited for fans to see in season three. Check it out below!

'Sydney To The Max' Premiere Clip
Click inside to see what the cast shared with us!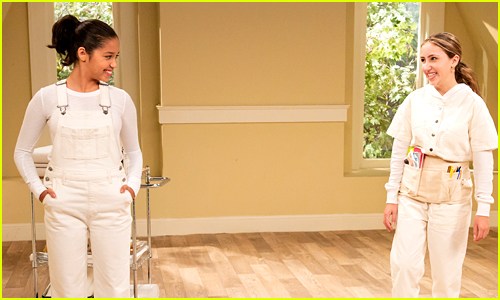 JJJ: What is the most outrageous thing you have done to try and fit in?
Ruth Righi: "I think everyone has wanted to 'fit in' in some way or another, but I'm not sure if I have done anything necessarily outrageous. More so little things like wearing clothes that I didn't specifically like, or even pretending not to enjoy something I do, in order to seem more 'cool.' Ultimately, trying new trends and learning about what others love, helped me realize what activities or styles I love as well."
Ava Kolker: "During Quarantine I dyed the front two pieces of my hair purple because everyone else was dying their hair. It actually turned out really good and I loved it!! My fans and friends all loved it too, and thought it fit me so well."
JJJ: What are you most excited for fans to see in season three?
Ruth Righi: "I am so very excited for everyone to see this new season. The dynamics between Sydney and her family and friends get even stronger as they find new ways to learn more about both one another and themselves. Many important topics are tackled such as divorce, cultural identity, and microaggressions; all through the scope of a loving, family-oriented show. I seriously cannot wait for everyone to see the new storylines and adventures within this upcoming season."
Ava Kolker: "I'm so excited for people to see the amazing stories that are told in season three. There are so many important topics, expressed in funny, loving, meaningful ways. Some episodes are based on topics like divorce, cultural heritage, and microaggressions, just to mention a few."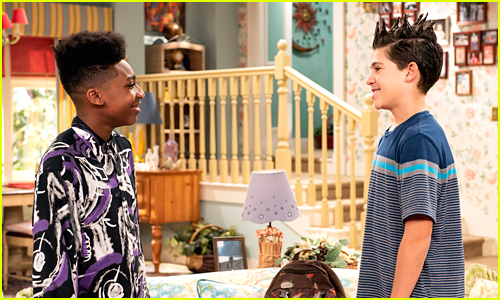 JJJ: What is the most outrageous thing you have done to try and fit in?
Jackson Dollinger:"It's not really outrageous, but during recess I would always play the sport that all the other kids were playing, even if I really wanted to play something else. If all the other kids were playing handball and I wanted to play basketball, I would play handball to fit in."
Christian J Simon: "To be honest, I haven't really done anything to fit in. I've always been different, and I enjoy that about myself. To all of the kids out there, be yourself because you are awesome just the way you are!"
JJJ: What are you most excited for fans to see in season three?
Jackson Dollinger: "I'm most excited for viewers to see Young Max and Alisha's friendship. I'm also very excited for viewers to see some of the important and relevant issues, such as, coping with divorce and trying to fit in."
Christian J Simon: "I'm looking forward to fans seeing some very special episodes that are meaningful, relevant, and relatable for kids of all ages. Also, our usual fun episodes showing the unbreakable bond of Young Max & Leo and Sydney & Olive as they navigate through so many issues that kids face during their teenage years."
Like Just Jared Jr. on FB