Mon, 22 March 2021 at 7:10 pm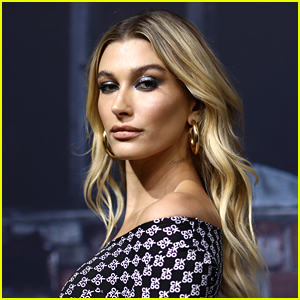 While many hate wearing a mask when going out, Hailey Bieber says she actually doesn't mind them!
The 24-year-old model opened up about how they help with the paparazzi.
"Obviously, sometimes it can be a little frustrating, having to breathe my same air and wear this everywhere. But one thing I do like is that the paparazzi can't see your face," Hailey told Elle magazine.
"I'm a young woman, and it's very weird having all these grown men following you around all the time," she continued. "I'm still not used to it, and I don't think I ever should be used to it, because it's weird and not normal. Honestly, I may never stop wearing the mask in public, let's just put it that way."
Hailey also opened up about wanting to hide and keep some of her anonymity in the beginning of her marriage.
Like Just Jared Jr. on FB