Mon, 22 March 2021 at 4:56 pm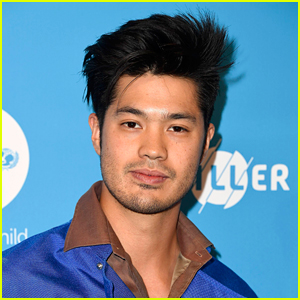 Ross Butler is opening up about the types of roles he goes out for.
The 30-year-old Shazam! and To All The Boys actor recently spoke out about not going out for roles that are specific to Asians.
"This was even six, seven years ago, all Asian roles were stereotyped, and I didn't want to perpetuate that stereotype anymore because that didn't reflect who I was," he said on The Talk. "I'm an Asian American. I wasn't born here, but I was raised here. And the thing that, you know, how it's transgressed over the last few years, before it was just changing what I thought was an innocent stereotype to now. We're starting to see it materialize into something that's not great. I'm sure you guys have seen a lot of the anti-Asian hate that's been going on."
"I think this all does stem from something called 'the model minority myth,' and that's just another way of saying a stereotype. And that Asian people are a superior minority and unfortunately that's just not true," Ross continued. "The sooner we can talk about these things openly, the sooner we can get over a lot of the minority racism that we're experiencing. We're in this together. We're getting over racism together."
If you missed it, Ross has been working out with one of his To All The Boys co-stars, as the two both prep to start filming DC Comics movies in the next couple of months.
Like Just Jared Jr. on FB