Fri, 02 April 2021 at 9:58 pm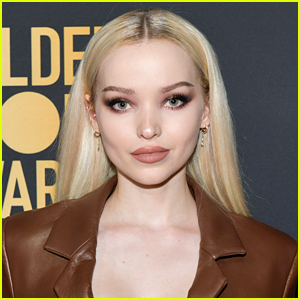 Dove Cameron is teasing a little bit about the live action Powerpuff Girls pilot she's filming.
The 25-year-old will be portraying a young adult version of Bubbles in The CW pilot, which hasn't been picked up to series yet. Find out who else has been cast!
In a new interview, Dove shared just a little taste of what fans can expect.
"I'm so excited to be in jeans and a little blue tank top and then levitate and zoom out of a window. Please. Fighting monsters? But also specifically getting to play the Powerpuff Girls. I grew up without cable and I even knew what the Powerpuff Girls were. I'm a freak for them," she told Nylon.
"Diablo [Cody]'s vision for it is so crazy," Dove added. "I can't tell you too much about it, but it is so exactly what you would want. It's mental."
She also added that it was torture finding out she was cast and not being able to tell anyone yet.
"After I got cast, I had to wait a week before the news came out, which was an excruciating week because I'm such a fan of the cartoon. It was so hard not to talk about it," Dove shared.
If you missed it, Dove just released her new song "LazyBaby" and revealed that she had played the song for this person before she released it publicly.
Like Just Jared Jr. on FB