Tue, 06 April 2021 at 6:33 pm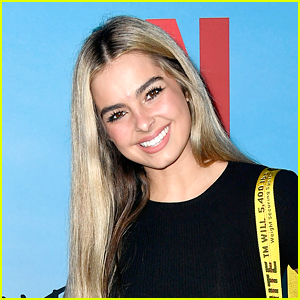 Addison Rae is opening up about the paparazzi!
The 20-year-old social star talked with the Zach Sang Show about her music, TikTok, and handling the constant paparazzi.
"I like to be respectful. I mean, you know, you have to understand this is people's jobs, and I get it," she said. "I get it and there are boundaries, and I think I've set those for myself."
"I can mentally separate that whenever I'm in those situations, and I definitely won't talk about things that are, I'm uncomfortable talking about, and I won't," Addison added. "I think that's just kind of a part of standing up for myself and being like, you know, I respect you, you respect me."
"I'm always down for them, you know, for them to take the photos. It's always fun, of course, but I think there is boundaries and do they know those boundaries? Sometimes no, and I kind of have to accept that and work myself around that and know when I don't want to answer things I don't have to."
Addison isn't the only one to speak out about the paparazzi recently – This actress opened up about how she doesn't think she's interesting enough to have the paparazzi follow her everywhere, and this musician shared that they've found a way to trick the paps and avoid being photographed.
Like Just Jared Jr. on FB