Wed, 14 April 2021 at 8:06 pm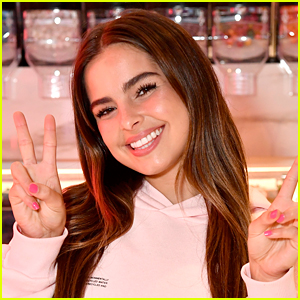 Addison Rae filmed her first movie He's All That last winter.
In a new interview, it was revealed that the 20-year-old, who has the leading role in the movie, asked her friends and family to do something while she wasn't on set.
Click inside to find out what she wanted them to do…
During filming, Addison took a bit of a method acting approach, and asked friends and family to call her Padgett (her character's name) when she wasn't on set, according to Bustle.
"I'm willing to prove how seriously I do take things," she told the site. "It's something I'm willing to keep working at and hopefully really proving myself to these people."
Earlier this year, Addison shared that filming He's All That was a "really big pinch me moment because that's been a dream of mine, to be an actress, forever."
"To be called one now, especially now that I've starred in my own film. It's kind of just really insane to be able to say that," she told Glamour UK. "Growing up I was always in acting classes and watching movies, and pretending I was the characters, so even just being able to, you know, be on screen is just incredible to me."
"I think for me, it's something that I've been passionate about my entire life, so I feel it wasn't really that scary for me in particular to kind of get into that, but I think for a lot of people, I was a little nervous about what people would say," she added. "People don't really know what I did or aspired to do before I started social media, so people kind of base anything I do off of like, 'Oh, she started on social media.'"
In case you missed it, Addison recently opened up about her first day on set and revealed that the movie is coming out "sooner than people think."
Like Just Jared Jr. on FB