Fri, 16 April 2021 at 6:35 pm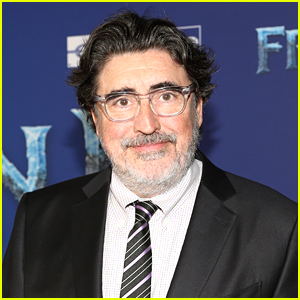 Alfred Molina has just confirmed his return to the Spider-Man universe in the upcoming Spider-Man: No Way Home!
Back in December, it was revealed that the 67-year-old actor was rumored to be making a return to his 2004 Spider-Man 2 character, and now he's speaking out about filming the new movie.
Click inside to see what he revealed…
"When we were shooting it, we were all under orders not to talk about it, because it was supposed to be some great big secret," he told Variety. "But, you know, it's all over the internet. I actually described myself as the worst kept secret in Hollywood!"
He also dished on what it was like coming back to Doctor Octopus so many years later.
"It was wonderful," Alfred said. "It was very interesting going back after 17 years to play the same role, given that in the intervening years, I now have two chins, a wattle, crow's feet and a slightly a slightly dodgy lower back."
"I don't have the same physicality that I had 17 years ago," he added. "That's just a fact… I then remembered that it's the tentacles that do all the work!"
In case you forgot, Alfred's Doc Ock actually died in Spider-Man 2, so how is coming back you ask?
"In this universe, no one really dies," No Way Home director Jon Watts told him.
If you missed it, there are several other former Spider-Man movie stars that are rumored to be returning as well!
You can also check out the recently released trailer for another of Alfred's upcoming movies, The Water Man.
Like Just Jared Jr. on FB