Fri, 16 April 2021 at 2:24 pm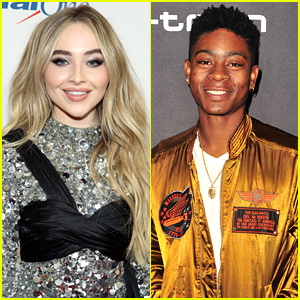 Sabrina Carpenter has been cast in an upcoming Prime Video movie!
The 21-year-old singer and actress will star in Emergency, a comedy thriller, alongside RJ Cyler, Deadline announces.
The movie "centers on a group of BIPOC college students, ready for a night of partying, as they weigh the pros and cons of calling the authorities when faced with an unusual emergency."
Click inside to learn more about the movie…
RJ will play "Cyler will play Sean, a college senior ready to embark on a night of partying with his best friend Kunle (Donald Watkins) and roommate Carlos (Sebastian Chacon). As they return to their apartment to pre-game, they discover a semi-conscious white girl they don't know on the floor. Kunle wants to call the cops but Sean vehemently opposes the idea concerned how it will look when the cops show up.
Together, Carlos, Sean and Kunle load the girl into Sean's van, with the intention of taking her somewhere safe rather than calling the police. Meanwhile, Maddy (Carpenter) has realized that her sister Emma left the party they were at and begins to search for her in a drunk panic using Emma's phone's location. What ensues is a chaotic, hilarious, and tension-filled chase all over town as our trio grapples with their differences while attempting to bring Emma to safety."
Maddie Nichols, Madison Thompson, Diego Abraham, and Melanie Jeffcoat will also star, with Carey Williams directing a script from KD Dávila. Filming is reportedly currently underway.
If you missed it, it was also just announced that Sabrina has started production on another movie – a sequel to one of her past movies…
Like Just Jared Jr. on FB