Tue, 20 April 2021 at 5:03 pm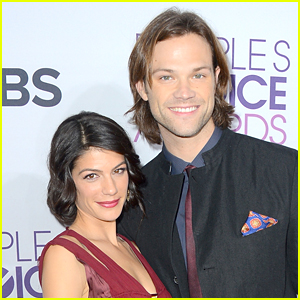 Jared and Genevieve Padalecki are working together fairly regularly these days!
The 38-year-old actor stars on Walker as Cordell Walker, while his 40-year-old wife has a recurring role as his character's late wife.
Genevieve's Emily often appears in sort of a ghost like capacity, as well as flashbacks, and will talk to Cordell and offer advice. Season one centers around Cordell trying to find who killed his wife and bring them to justice.
With the duo living and working together in Texas, Jared says that it has been "pretty magical" and reveals what they sometimes do to have some alone time without their kids.
"During Covid times my kids cannot come to set…but I can have my wife there because she's on the show as well. It's date day!" he shared on The Talk. "I'll admit there have been a few times where we've been on set and it will be 5pm and we're both wrapped, [we say] let's tell the babysitter we're still filming and let's go get some sushi."
If you missed it, Walker was one of many CW shows that received early renewals!
Be sure to also get to know more about Jared and Genevieve's on screen son Kale Culley with these fun facts…

Jared & Genevieve Padalecki on 'The Talk'
Like Just Jared Jr. on FB