Tue, 20 April 2021 at 2:41 pm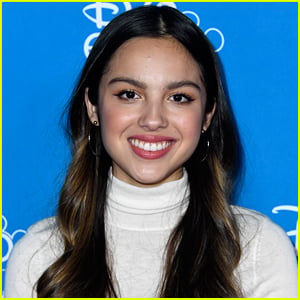 Olivia Rodrigo is opening up about her two passions.
The 18-year-old burgeoning singer and actress dished on balancing her new music career with her acting.
Olivia both getting ready to release her debut album Sour and premiere the new season of her hit Disney+ series High School Musical: The Musical: The Series, all within two weeks!
See what she said inside…
"I mean I'd be lying if I said it wasn't difficult. I think just the time commitment is a hard thing too. Both of them are truly really full-time kind of gigs," she told Apple Music's Zane Lowe. "And I think that's why this song took a minute to come out after 'Driver's License,' just because I was filming for a long time and had to shoot a video and wanted to shoot in LA and all of that stuff."
"It is sort of difficult, but I'm, again, so grateful for the visibility that I think being on shows like High School Musical have given me. So I don't take anything for granted. And that's something that I've been having to learn, is you have to manage your energy, not your time. It's not time management. It's really energy management," Olivia continued.
"I think writing songs requires such a different energy than acting does. And I'm super sensitive to energies like that. And I think that's sort of why I like being on the set most of the time, is because of the energy that you get from feeding off of another person," she shared. "I think that I actually take that in other aspects of my creation or whatever. Yet it is difficult, and I actually … your guess is as good as mine as to how I'm going to sort of navigate that going forward. For now, I'm in music mode right now, which feels really good. It feels good to just be able to focus on that, but who knows?"
Like Just Jared Jr. on FB