Tue, 27 April 2021 at 4:26 pm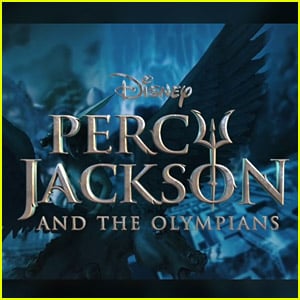 It's official – casting is underway for the upcoming Percy Jackson and the Olympians series coming to Disney+!
Author Rick Riordan revealed the news that they are searching for an actor to portray the character.
Click inside to learn more about the casting news…
"The casting process is now in its earliest stages, which means we have put out a casting call to the talent agencies for an actor to play Percy Jackson," he shared in a post on his website. "I want to stress this is a preliminary search. We still have a long way to go before anything is official or confirmed, but this is definitely an indication that things are going in the right direction."
Rick and his wife Becky are very involved with the upcoming project, and he added that they are looking to stay true to the original story.
"We are looking for an actor who can 'play 12.' That allows for a range in the actual age of the actor, but the goal is to stay true to the original story and have Percy's character age from 12 to 16 over the course of the TV series, assuming of course we are lucky enough to make all five seasons," he added. "That will depend on viewership on Disney+, which is where all of you can help!"
There is also no limit on who could play Percy, and they will be going by Disney's company policy: "We are committed to diverse, inclusive casting. For every role, please submit qualified performers, without regard to disability, gender, race and ethnicity, age, color, national origin, sexual orientation, gender identity or any other basis prohibited by law."
As for casting the other characters, Rick shared that they are currently only focused on casting Percy as he is the lead character.
For more casting information, head over to RickRiordan.com!
Here at JJJ, we want to hear from YOU! Who do you, our readers, want to see play Percy Jackson? We will be running a poll this week with 5-10 choices of celebs that are picked by YOU, to see who fans choose as their top picks for Percy!
Make sure to head over to our Instagram Story NOW to submit which actor you want to see play Percy Jackson in the new TV show.
Like Just Jared Jr. on FB