Thu, 29 April 2021 at 3:00 pm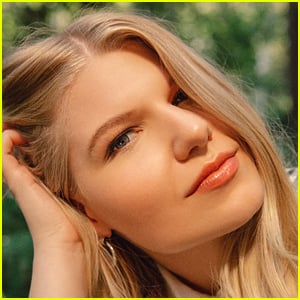 Brynn Elliott just announced that her new song "Letter To A Girl" was going to be released on Friday (April 30), but SURPRISE – You can listen to it right here first!
The 26-year-old songstress' new track is a letter to her younger self, including all the things she wishes she had told herself in those moments of scrutinizing herself in the mirror, going through heartache and generally just trying to make sense of this crazy world.
"'Letter To A Girl' was one of the first songs I wrote for my upcoming project. I find that interesting because it's a song that encapsulates all of the project's themes—it's as if I wrote the conclusion first," Brynn shared in a statement. "I had just come off the road performing to thousands of younger girls, and I thought about how much I wanted to speak to them through my music."
"I imagined myself as a younger girl and thought about all of the things I wish I could have known before I matured into adulthood. I asked myself the question—What is real beauty? And through the song, I found that the root of beauty is not found in the places we often look for it as a culture," she continued. "Instead – beauty is found in one's posture towards this world. Beautiful is created in your mind. I think that's something my younger self inherently always knew, and it's a truth I come back to daily. It is my deepest hope that those who hear this song know that because they are human, they are meant to live a truly beautiful life. I hope the song encourages them in that endeavor."
Although you can check out the song right here, right now, it won't be available to download or purchase until midnight on Friday (April 30). Enjoy this first listen!

Brynn Elliott – 'Letter To A Girl'
Like Just Jared Jr. on FB