Fri, 30 April 2021 at 1:10 pm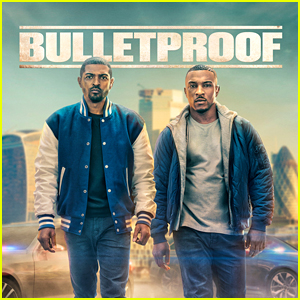 The CW will no longer have the show Bulletproof available to stream.
The network has pulled the British cop drama from it's streaming platform CW Seed amid misconduct allegations against one of it's stars, Noel Clarke (pictured, left), according to Deadline.
Bulletproof originally comes from the UK network Sky, and The CW picked it up to air the episodes in the US, having recently just aired season three in March.
Click inside to learn more…
Several women have come forth with allegations against the actor for "sexual harassment, unwanted touching, taking and sharing sexually explicit pictures and videos, and bullying."
Noel has since denied that the allegations are true, though he has been cut from several projects. BAFTA has suspended his membership, ITV will not air the finale of his show Viewpoint, and production on the fourth season of Bulletproof has been halted.
"I vehemently deny any sexual misconduct or criminal wrongdoing. Recent reports however have made it clear to me that some of my actions have affected people in ways I did not intend or realise. To those individuals, I am deeply sorry. I will be seeking professional help to educate myself and change for the better."," Noel shared in a new statement, via Deadline.
Noel's Bulletproof co-star Ashley Walters, pictured here on the right, has released a statement in response to the allegations, standing with the women.
"My thoughts are with the women who have come forward and told their awful stories, I am in shock and deeply saddened by what I have heard on a multitude of levels. I could never condone behaviour of this nature neither in nor out of the workplace, and whilst Noel has been a friend and colleague for several years, I cannot standby and ignore these allegations," he wrote in a statement shard on his Instagram.
"Sexual harassment, abuse and bullying have no place in our industry. Every woman has the right to a safe workplace and moving forward I pledge my dedication to this," Ashley added.
Like Just Jared Jr. on FB