Fri, 07 May 2021 at 2:24 pm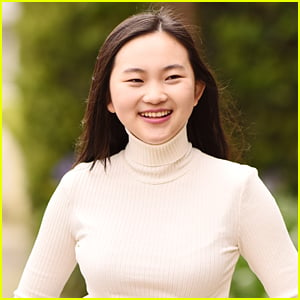 We are getting to know more about young, rising star Audrey Hsieh!
The actress can now be seen in the brand new movie Here Today, which is out in theaters now.
Here's a synopsis: When veteran comedy writer Charlie Burnz (Billy Crystal) meets New York singer Emma Payge (Tiffany Haddish), they form an unlikely yet hilarious and touching friendship that kicks the generation gap aside and redefines the meaning of love and trust.
Learn more inside…
In the film, Audrey plays Lindsay, who is Charlie's granddaughter, and you can catch some heartwarming scenes between the two. Check out the trailer here!
Audrey will also soon be seen in the upcoming Netflix film Mixtape, which also stars Julie Bowen, Jackson Rathbone and more.
When she's not acting, she's passionate about the fine arts, and sharing her own drawings and digital paintings online. Check out some of her work on her Instagram page!
Check out 10 Fun Facts about Audrey Hsieh below…
1. My favorite games are League of Legends and Genshin Impact…I'm not good at either, but it's fun. ( ・∇・)
2. I like frogs, they have beady little eyes that fill me with joy. ʕʘ‿ʘʔ
3. My dad and I enjoy watching JJBA (JoJo's Bizarre Adventure) together!
4. My favorite horror artist is Junji Ito, his work is super cool and creative!
5. I am re-watching Phineas and Ferb with my family, we are starting season 3.
6. Even with acting, I still want to go to college and learn how to animate!
7. I have a fraternal twin who is a head taller than me, although I suppose everyone is a head taller than me. ;-;
8. People often mistake my mom for my sister, she's got a great skincare routine. :D
9. I learned a part of the Torah in Hebrew through Billy Crystal's Rabbi! Major respect to Jewish people because I was nervous just remembering that small part, so it's amazing that some people know the whole text!
10. I like using emoticons ٩( ᐛ )و
Like Just Jared Jr. on FB