Mon, 17 May 2021 at 8:26 pm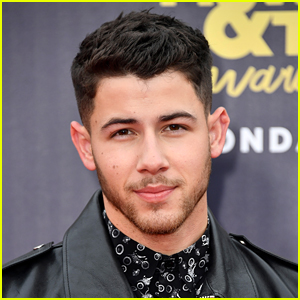 Nick Jonas is giving fans an update on how he's doing after being hospitalized over the weekend.
The 28-year-old Jonas Brothers singer reportedly injured himself on the set of an upcoming show and not much was known at the time, but he just revealed what happened.
Nick provided an update on his condition while appearing on the live episode of The Voice on Monday night (May 17).
Keep reading to find out what he said…
"I'm feeling okay. I've been better, but I'm doing alright," he said. "[I have] a cracked rib from a spill on a bike and a few other bumps and bruises. I just wanted to go ahead and say that in case I'm not as physically enthusiastic as I usually am."
Nick then addressed his fellow coach Blake Shelton and asked him to "not make me laugh too much because it hurts to laugh."
Blake then joked, "You're just trying to get sympathy votes on this show." Nick replied and continued the joke by saying it was all a "big elaborate plan."
There will be a big change to The Voice next year.
Like Just Jared Jr. on FB