Wed, 19 May 2021 at 5:36 pm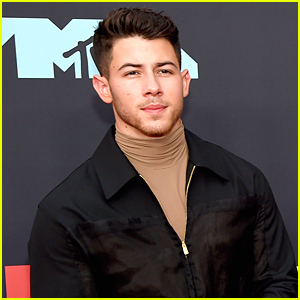 Nick Jonas is explaining what led to his bike accident last weekend.
The 28-year-old entertainer was hospitalized on Saturday (May 15) following an accident on set.
On Monday's The Voice live show, he revealed that he cracked a rib in a biking accident, and now we're learning even more about what happened.
In an interview with Extra, Nick shared that he was in a biking competition with his brothers for their upcoming NBC special Olympic Dreams when he lost control.
"We did just announce that we are doing this show with NBC for the Olympics called Olympic Dreams. Me and the brothers are competing against each other in Olympic sports, and one of the events required me riding a bicycle," he said. "Basically, I lost control of the bike and flipped off of it, kind of ugly. Again, I do feel really good… Just been getting rest when I am not on 'The Voice' sitting in my chair… Honestly, I feel really fortunate, feel really good."
"Better day today," Nick added about how he's feeling a few days later. "Just one of those injuries you can't really do anything about, just have to wait it out and deal with some of the pain. I feel good. I feel like it could have been a lot worse, so coming away with just this is all good."
You can check out an NBC summer games preview below, which shows a couple of clips of the Jonas Brothers.
In some good news, Nick is heading to the finale on The Voice with his artist Rachel Mac!
PLUS, the Jonas Brothers just announced their upcoming Remember This Tour and accompanying single "Remember This."
Like Just Jared Jr. on FB