Thu, 27 May 2021 at 4:28 pm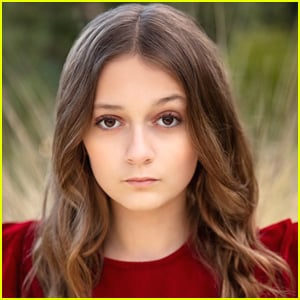 Sophie Fergi is one of the young stars on Brat TV's brand new show Charmers!
The 13-year-old plays Zaria in the series, which follows a coven of teen witches at a summer camp called Whispering Sky.
Sophie is joined in Charmers by Brooklyn Queen and Indi Star as the leads. You may even recognize Sophie from another Brat TV series, Mani!
The first episode of the new show just dropped TODAY (May 27). Here's a synopsis: When Senna arrives at Camp Whispering Sky, all she wants is to make friends. She's not expecting to share a cabin with a coven of witches. Check it out below!
JJJ is getting to know the young stars of Charmers and we want to first introduce you to Sophie Fergi, and get to know her with 10 Fun Facts!
Be sure to check out Charmers, with new episodes airing on Thursdays on Brat TV.
Check out her 10 Fun Facts below!
1. I really love to go on hikes and exercise, I also love aerial silks.
2. Another thing I love is modeling and acting. I also really have a big passion for fashion.
3. Something that people don't know is that I've had to have two surgeries in my life.
4. I also really love music and I really like listening to it, and just feeling the vibe of the music.
5. I was born in California, but what people don't know is that I moved to North Carolina for a couple years.
6. I also really love pets and animals, and I've been rescuing animals for a while now.
7. One of my favorite breakfast spots is Fred 62 diner.
8. I also went to public school and private school.
9. I am vegetarian and I am obsessed with theme parks, so I love roller coasters. I'll do any roller coaster, I'm not scared of them.
10. My mom, Heather Nicole, has been a huge help in my career, along with my uncle, Adam Trimmer.
Like Just Jared Jr. on FB