Tue, 01 June 2021 at 5:41 pm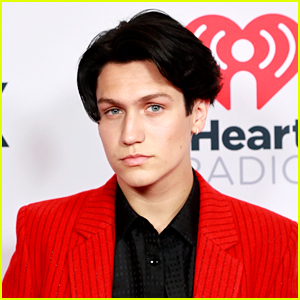 Chase Hudson is spilling details on his upcoming album!
The 19-year-old TikTok star turned rising music star, also known as LILHUDDY, will be releasing an album, and he recently opened up about it.
In a new interview with NME, Chase dished on why he chose to make a full length album as opposed to an EP for his first project.
"I really wanted to come in with a bang, and that's like been the main goal from the beginning, just like sprinkle little bits of different kinds of songs, just to kind of show them the range and variety that I'm going to be bringing," he shared. "Then hitting them with the full, like bang, which is gonna be the album in the summer."
"I've been working on it since about September/October, and we've worked on it for like three, four months. It just came really naturally. We just had the same writing team, we went in the studio every day. We were just cranking it out and it just kept working, and I love it," Chase added.
"The whole creative process behind [the album] was something that came to me in an instant. I was just like okay, these songs are starting to make a little bit more sense. They sound a little bit like a story. I was like what if I just tell a story about all the relationships I've been in, like compile it all into one story and not give any like, tie any song to any specific person, have it just be all spread out. So that was the concept that I came into it with," he said. "I left with like each song being a detailed piece to each part of the story."
"I just never got the chance to tell my stories when it came to love or any of that kind of stuff. I always kept that to myself, and that was just one thing I didn't really want to tell anybody about," Chase continued. "But being able to write it all in the words and music is just very therapeutic to me."
He also talked about working with Travis Barker, pop-punk and more. Check out his full interview below!
If you missed it, Chase recently dished on his most recent single, "America's Sweetheart."
Like Just Jared Jr. on FB