Tue, 08 June 2021 at 4:39 pm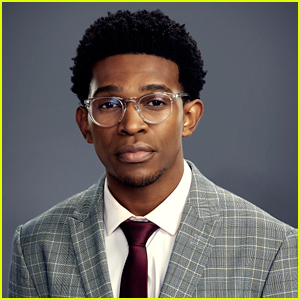 Camrus Johnson is transforming into Batwing on The CW's Batwoman!
The actor will actually be making history as the first ever live-action Batwing.
Following his near demise at the hands of a Crows Agent, Luke Fox (Johnson) begins a journey through the rest of season two that leads him to embrace the hero he was destined to become.
Batwing will serve as Batwoman's (Javicia Leslie) crime-fighting counterpart as they work to clean up the mess created in the season two finale. But before Luke Fox can fully embrace the awesome and powerful nature of his supersuit he must first overcome his own personal demons.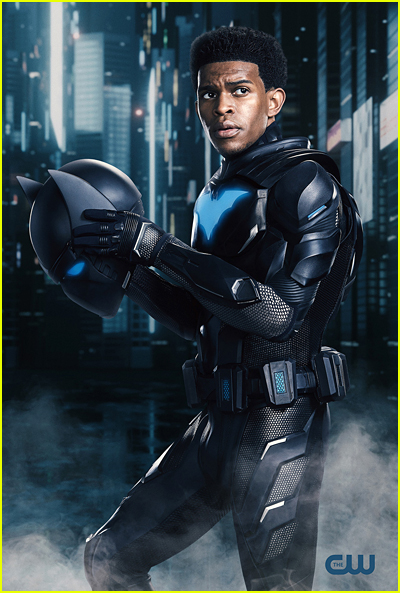 In addition to the new suit reveal, a comic that Camrus wrote, Batman: Urban Legends #4, which features his character Luke Fox as Batwing, just hit shelves on the same day (June 8)!
"Batwing. The same day that a DC comic book I wrote hit shelves about one of the coolest superheroes ever made, we are officially announcing that I'm about to become that superhero. The first live action Batwing in history, fighting crime right next to Batwoman. Wow. A dream come true, truly an honor, and a message to every little black boy out there that you can be a hero too. You already are one. @gberlanti @sarahsowitty @carolinedries @davidrapaport @wbpictures @thecw @dccomics @jimmypalmiotti – thank you 🦇🖤💙🖤💙🖤💙🖤💙🖤💙 (now go pick up BATMAN: URBAN LEGENDS #4 in your local comic book store!! There's a Batwing story WRITTEN BY BATWING!!!)" Camrus shared on Instagram.
"To the Batfam: I love each and every one of you. You're the reason that this is possible, so from the bottom of my heart… you are literal perfection," he added, thanking fans.
The new Batwing suit was conceptualized by Batwoman costume designer Maya Mani, with assistance from Diana Patterson and illustrator Andy Poon. The suit was created by Ocean Drive Leather and the helmet was sculpted by James Fairley at Amazing Ape.
Ocean Drive Leather actually creates a lot of the DC suits that you see on The CW. Jordan Fisher's Impulse costume was also created by them, as well as Javicia's new Batwoman suit!
"I've been looking forward to seeing Batwing since we decided to make Luke Fox a fundamental part of our Bat Team way back in the pilot development stages. I can speak for Cam when I say, So has he!" Batwoman EP Caroline Dries said. "But this character couldn't come out of nowhere. We built this character from a deeply personal and complicated Luke story that we began setting up in season one, and I look forward to unfolding it over the course of season three."
Like Just Jared Jr. on FB