Sat, 19 June 2021 at 8:03 pm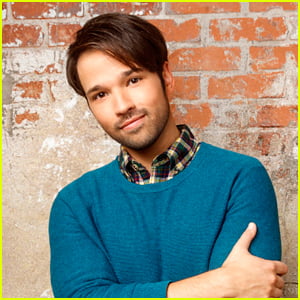 Nathan Kress is opening up about the new iCarly series on Paramount+!
The 28-year-old actor reprises his role as Freddie Benson on the reboot, and his character has gone through two divorces, has started and lost businesses, adopted his stepdaughter Millicent, and lives back at home with his mom.
In a new interview, Nathan dished on preserving the characters and just who the new show is meant for.
"When it's something that's so beloved, you don't want to risk messing with it, and you don't want to risk messing up people's perceptions and memories and nostalgia of that," he told TheWrap. "It just seems like the line is always 'Don't ruin my childhood.' So we had that in the back of our minds."
Nathan then added that the new iCarly is for the fans of the original, that have grown up with the stars.
"We were looking at this saying 'OK, no. This is gonna be completely different," he said. "This is for the fans who loved the show as kids, and were growing along with them. And so it's gonna be for them, it's not gonna be this next generation thing — it's for the same generation.' And for that reason, we're just aging everything up."
Like Just Jared Jr. on FB