Mon, 21 June 2021 at 8:07 pm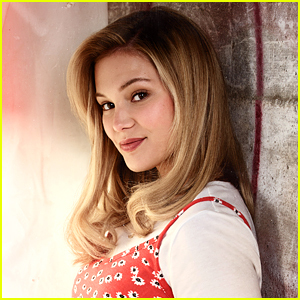 Olivia Holt is sharing her thoughts on the second season of Cruel Summer!
If you missed it, the hit Freeform series was renewed for a season two, but it might not feature the same characters.
In a new interview, Olivia dishes on what she thinks could happen in the next season with her character Kate, though she's not sure if Kate will even be in it.
"I feel like it could go in so many different directions and I'm excited to see what the creatives come up with. I feel like they have so many incredible and brilliant ideas, and I'm excited to see what they're going to bring to the surface," she told ET. "If I'm being totally transparent, I don't know where it goes."
"I think there's more story for everybody. I think it could really go anywhere," Olivia added. "With Kate, I think it could be really interesting to go down the route that the season left off on, with Kate thinking that Jeanette is totally innocent even though she's not. I think that that route could be really interesting, but I don't know. I've thought about it a hundred times and I am super open. I feel like Tia will crush whatever the creative is."
If you missed it, find out the latest details on Cruel Summer season two…
Like Just Jared Jr. on FB