Wed, 23 June 2021 at 9:43 pm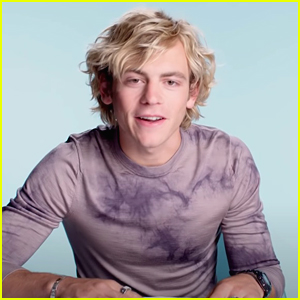 Ross Lynch is opening up about the early days of Chilling Adventures of Sabrina!
The 25-year-old actor and singer recently went undercover with GQ and spilled the deets on his Netflix series.
One fan asked what his first day as Harvey Kinkle was like.
"My first day as Harvey Kinkle was pretty fun. All the early Harvey Kinkle stuff was…basically just flirting with Kiernan [Shipka]-flirting with 'Sabrina.' It was pretty fun. I had a good time," Ross replied.
Another fan asked what was his favorite episode to film.
"I think some of the early episodes were fun to watch, 'cause we did this whole screening in Vancouver after we shot the first two, and everybody came out. We rented like a movie theater and we all watched the first two episodes," Ross shared.
"And as far as filming goes, I think my favorite episode to film was when the Fright Club goes to hell to get Nick back. I think that was my favorite episode to film. And there was like fight scenes and stuff. It was really fun," he added.
He also responded to a theory about Habrina and his now girlfriend Jaz Sinclair.
"Is is true that Habrina has not been endgame just because of Jaz Sinclair's jealousy for Ross Lynch?" a Reddit user wrote.
Ross replied, "No, no, that's not necessarily true. That's not true. This is actually what happened. Jaz and I were hanging out on set. We met and quickly became the best of friends, and the writers on the show saw that, and they decided that they wanted to write for it."
"Because you can't really fake [that kind of] chemistry. It was pretty magnetic, like we couldn't get enough of each other. As writers, you have to follow what's working, and that's what was working," he said.
Check out the video for more!
Like Just Jared Jr. on FB