Thu, 24 June 2021 at 7:08 pm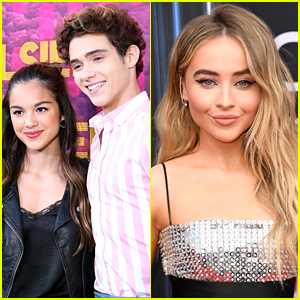 Joshua Bassett is addressing all of the online drama from earlier this year.
In his new GQ feature, the 20-year-old actor and musician opened up about the drama that surrounded him, Olivia Rodrigo and Sabrina Carpenter following the release of all of their songs, "drivers license," "Lie Lie Lie" and "Skin."
"People don't know anything they're talking about," he said. "The hardest thing" has been "biting my tongue in a lot of ways, but the reality is it's kind of like a lost cause trying to talk about any of that stuff and I refuse to feed into any of the bullsh-t, so I just don't."
"[Everyone] is asking me about Sabrina and Olivia," Joshua added. "Why don't we focus on these women for who they are? Let's focus on the art that they're making and how great they are instead of their relationship to a boy."
If you missed it, also in that article, Joshua shared that he wasn't joking about his coming out, and that he is part of the LGBTQIA+ community.
Like Just Jared Jr. on FB