Thu, 24 June 2021 at 8:52 am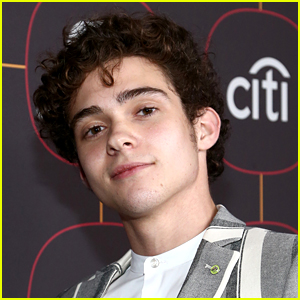 Joshua Bassett has confirmed he is part of the LGBTQ+ community, and is sharing his feelings on coming out.
The 20-year-old High School Musical: The Musical: The Series told fans last month he was coming out in a video praising Harry Styles and then released another statement that didn't confirm or deny his sexuality.
Click inside to read what happened…
Last month, Joshua was asked to comment about Harry Styles and he said some really nice things about him. He then added, "I guess this also my coming out video, I guess, uh…"
On Thursday (June 24), Josh was asked if he was serious when he said he was coming out too.
"I wasn't joking," he told GQ, adding he took that moment as "an opportunity to say something that I believe in."
"I stood behind every word that I said," Josh added about his Instagram post that came days later. "Even if there are consequences, I would much rather deal with consequences and live my truth than live in fear."
"I am anti–coming out in the sense that there's no need to…people are welcome to have boxes if they want them." He recalled as a child, "people would tell me that I'm straight or [I] can't be gay because XYZ thing….people not believing me either way if I talked about my sexuality in any way."
"There are plenty of letters in the alphabet… Why bother rushing to a conclusion? Sometimes your letter changes, sometimes you try a different one, other times you realize you're not what you thought you were, or maybe you always knew. All of these can be true. I'm happy to be a part of the LGBTQ+ community because they embrace all. Don't let anyone tell you love isn't love. They're the ones who probably need it the most," he added. "I think nothing is more powerful than speaking the truth."
Like Just Jared Jr. on FB