Tue, 29 June 2021 at 8:25 pm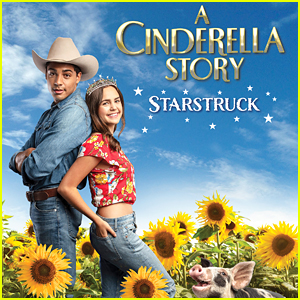 Bailee Madison's new movie A Cinderella Story: Starstruck is out now!
The 21-year-old actress stars as Finley Tremaine in the film, alongside her hunky co-star Michael Evans Behling.
Bailee joins quite the list of actresses in the A Cinderella Story series of movies – Hilary Duff (A Cinderella Story), Selena Gomez (Another Cinderella Story), Lucy Hale (A Cinderella Story: Once Upon a Song), Sofia Carson (A Cinderella Story: If the Shoe Fits), and Laura Marano (A Cinderella Story: Christmas Wish).
Now that hers is out on digital NOW, Bailee took to Instagram to share a note with fans.
Click inside to read what she wrote…
"Our film 'A Cinderella Story Starstruck' is out on digital now! I grew up watching & loving this franchise, & I'm so honored to be a part of this new retelling! There is so much love, humor, magic and heart within this film," she said. "We filmed this movie a few months into the pandemic, during a time where we all were missing what we loved doing so much. We couldn't have made this movie without the incredible team we had."
"We were one of the first productions to test out the waters of filming during COVID…. And although the set that we all grew up knowing and loving was filled with 6 feet a part waves, face masks, and protocols the energy and the love was unlike anything I've ever seen. We hope that our film brings you the same joy it brought us while filming it," Bailee continued.
"Our cast is brilliant, our crew was incredible. Thank you to our fearless director @iammichellejjj for trusting me as your Cinderella❤️ @michaelb05 you will capture hearts as Prince Charming! Now go watch, and enjoy with us!!!!! #cinderellastarstruck love, your Cinderella @warnerbrosentertainment"
Michael commented, "You're a sweetheart. & you're brilliant. So glad I was able to join you in this beautiful film. ❤️"
Like Just Jared Jr. on FB