Tue, 29 June 2021 at 8:43 pm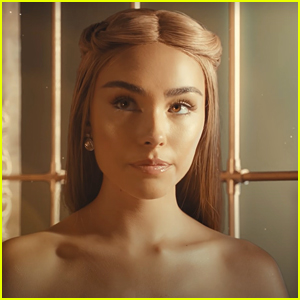 Madison Beer turns into a fairy for her brand new "Reckless" music video, which was just released on Tuesday (June 29).
The 22-year-old singer co-directed the visual with Amber Park, and shared where drew inspiration from for it.
See what she said and watch the video inside…
"I drew a lot of inspiration from classic children's book themes for this video," Madison shared about the video. "I wanted the world for 'Reckless' to feel both disorienting and familiar, like a nightmare where nothing is what it seems and there's no way out. Those are exactly the emotions I've gone through in relationships that have turned sour. When someone you've given all your trust to betrays you, you feel like everything you've ever known was a lie."
Madison recently opened up about the song on an episode of the Spout podcast.
"I'm really proud of it. I honestly had a lot of pushback when it comes to releasing that song because I don't know, ballads don't always go over so well sometimes and you know, labels or whatnot usually want something a little more upbeat, or, like, you know, more radio friendly I guess," she said.
"I really pushed for this song because I really am tied to it and the story means a lot to me, and I made this song a while ago and I felt like it was the right time to release it," she continued. "So having kind of this, like, I don't wanna say battle, but having this push back and then have my fans have been this receptive to it and this into it definitely meant and means a lot to me. So they are the driving force for everything and yes, it's incredible. That's incredible."
If you missed it, Madison just recently launched a new skincare brand!
Like Just Jared Jr. on FB