Tue, 06 July 2021 at 4:11 pm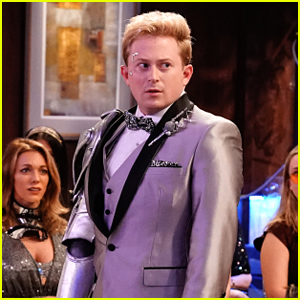 Reed Alexander is teasing fans with more Nevel Papperman!
The 26-year-old actor turned journalist opened up recently about his iCarly character and the potential for him to return again.
Click inside to read more…
If you missed it, Reed reprised his role as Carly's arch nemesis for the Paramount+ reboot on last week's episode, "iRobot Wedding," where Nevel set up a fake wedding to try to get Carly to marry him, but ended up getting together with his fake bride.
But, Reed teased that he could return if the show gets picked up for a second season, which we think/hope will definitely happen!
"He's always lurking," he told Insider. "Nevel will continue to be scheming and plotting."
"My sense of him is that he always has a really tough time letting go of a grudge," Reed added. "I mean, look how he could not let go of the fact that he and Carly had that original falling out. This all started from an episode in 2007."
"It's 2021 and Nevel's still trying to get revenge. So, that tells you everything you need to know about his disposition," he continued.
Reed added that Nevel will always be Nevel, even if he is married now…
"I don't think he's the kind of person who could ever sit still," he shared. "Maybe Prunella will have a calming influence on him for three months or six months or a year. But as I always say, old habits die hard."
Reed is also credited on appearing in episodes 8-13 of the current first season, according to his IMDb page, though his future appearances are not yet confirmed.
Like Just Jared Jr. on FB