Sat, 10 July 2021 at 4:08 pm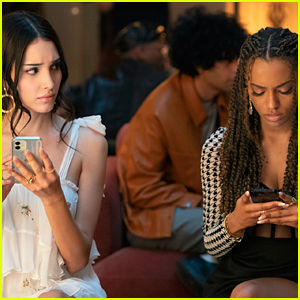 Gossip Girl's new endeavor? Instagram!
The original series' famous blogger took to her own site, as well as sending out text blasts, but the new Gossip Girl's main domain is Instagram.
In the revival series, we've already learned who is running the gossip blogger's account, and in the first episode, we've seen each character get tagged in posts.
Now, you can follow most of the new characters on Instagram, as all of their accounts are now public!
Click inside to find out more…
While on the show, GG first tries Twitter, but ditches it for Instagram because that's what is more popular. Though the accounts don't follow along like on the show, you can also follow Gossip Girl on Twitter and Instagram – @gossipgirl – to keep up with the HBO Max series.
As for the characters, most of them are on Instagram, as are the actors who portray them. Check out all of their Instagram handles below, where it looks like they will be updated as each episode is released.
Like Just Jared Jr. on FB