Tue, 13 July 2021 at 3:06 pm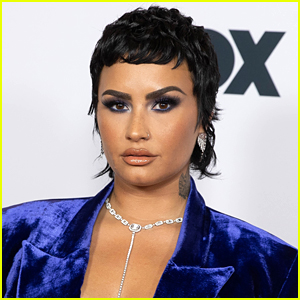 Demi Lovato is opening up about being misgendered during Non-Binary Awareness Week.
The 28-year-old entertainer identifies as non-binary and uses they/them pronouns, but understands if you make a mistake once in a while.
Click inside to read what they shared…
"I felt the need to post this because I often find that the change in pronouns can be confusing for some, and difficult to remember for others. It's all about your intention. It's important to me that you try, but if you make a mistake, it's okay 😊🙏🏼💞 remember that I love you, and to keep going 🤟🏼☮️💗 #nonbinaryawarenessweek," Demi captioned a post on Instagram.
In their post, it reads, "If you misgender me – That's okay 🙏🏼 I accidentally misgender myself sometimes! It's a huge transition to change the pronouns I've used for myself my entire life. And it's difficult to remember sometimes!"
"As long as you keep trying to respect my truth, and as long as I remember my truth, the shift will come naturally 💞" Demi continued.
"I'm just grateful for your effort in trying to remember what means so much to my healing process 🙏🏼🙏🏼🙏🏼" they concluded.
In case you missed it, last week Demi stepped out with some friends for ice cream.
In just a couple of weeks, Demi's new talk show will premiere on the Roku Channel. Find out more here!
Like Just Jared Jr. on FB