Fri, 30 July 2021 at 7:15 pm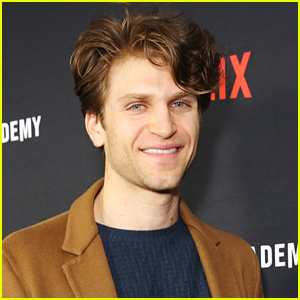 Keegan Allen is opening up about his time on Pretty Little Liars!
The 32-year-old Walker actor dished on the show and his character Toby in a podcast interview with Michael Rosenbaum earlier this summer, but he just shared a certain clip from it on Thursday (July 29).
In the clip, Keegan talks about how social media was really kicking off when it comes to live tweeting about shows, and that actually helped him stay on PLL longer…
Click inside to read more…
He shared that he was only supposed to be on six episodes because in the books his character dies, but on the show he doesn't, and he explained why.
"It was probably the show that kicked off the social media frenzy around live tweeting, around just social media in general, where fans were essentially steering the shows, arcs, character progression," Keegan said on the Inside of You podcast.
"I was only supposed to be in six episodes. My character dies in the book series, but fans at that time, social media had gotten you know, starting to get a fire under it, and fans were demanding that they didn't kill Tobias Cavanaugh, which was my character. They're just like, 'Do not kill him,'" he continued.
"Sara Shepard wrote a book series and it was, not to come full circle here, but her universe ran parallel until it didn't with Marlene King's version, who she developed and was the showrunner of PLL, along with Oliver Goldstick," Keegan said. "And they married the two in certain ways, and then divorced them in other ways, and one of the divorce factors was my character living and having a very strong relationship with one of the main characters, that was just beautiful."
Keegan also dished on going in for the audition for Toby.
"I went in for that audition, and I was just, I just had so much fun. I remember having so much fun in that audition, and you know, they tell you don't wear beanies, don't cover your eyes," he shared. "I went in with sunglasses and a beanie on. I did all the things you're not supposed to do."
Like Just Jared Jr. on FB