Fri, 13 August 2021 at 1:00 pm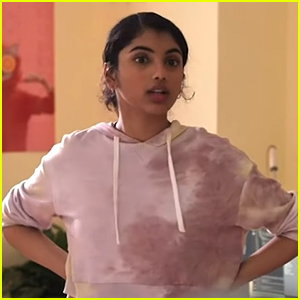 Spin is premiering TONIGHT (August 13) and we have an exclusive clip from the movie right here!
Avantika is starring in the latest Disney Channel Original Movie, which follows an Indian American teen who discovers her passion for creating DJ mixes that blend the rich textures of her South Asian culture and the world around her.
The movie also stars Anna Cathcart, Kerri Medders, Jahbril Cook and Aryan Simhadri, and in this exclusive clip, the group tells Avantika's Rhea that they've entered her into the big Beatmasters contest.
Click inside to watch and see exclusive quotes from the cast…
In Spin, Rhea's life revolves around her eclectic group of friends, Molly, Watson and Ginger, her after-school coding club, her family's Indian restaurant, and her tight-knit, multi-generational family, which includes her father Arvind, younger brother Rohan and her grandmother Asha (Meera Syal). Everything changes when she falls for aspiring DJ Max (Michael Bishop) and her long lost fervor for music is re-ignited. Rhea discovers that she has a natural gift for creating beats and producing music, but must find the courage to follow her true inner talent.
We also spoke to the cast and asked them what the best part of filming the movie was. Check out the exclusive clip below, and keep scrolling to see what the stars shared with us…
Spin premieres TONIGHT (August 13) at 8pm ET/PT on Disney Channel. If you missed it, check out the trailer here!
So… what was the best part about filming Spin? See what the cast said below…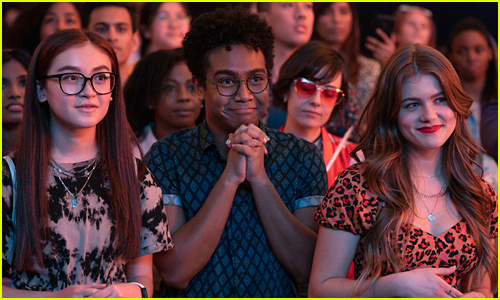 "Meeting all the wonderful people! Coming out of quarantine, it was amazing to have a group of like-minded people to shoot with and bond with," Avantika told JJJ. "I love every person on that set, with my entire heart."
"The best part of filming Spin was hands down making so many new friends," Anna Cathcart, who plays Molly, shared. "I'm so grateful to be part of such an incredible cast!"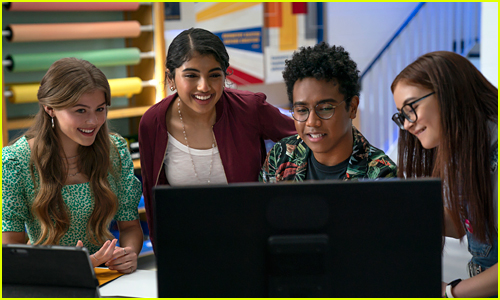 "The best part of filming Spin was getting to spend time and bond with my castmates. We clicked pretty much immediately, and the chemistry on camera was truly just a reflection of our real-life friendship," Jahbril Cook, who plays Watson, said. "Some of the best moments on set were when we would try to make each other laugh right before a take. And I'll never forget all the game nights, brunches and coffee shops and exploring Toronto. Love those beautiful weirdos!"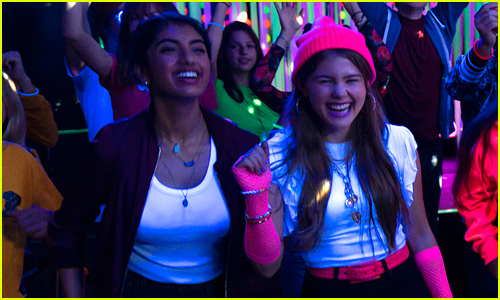 "The best part of filming this movie was the process. We really had time to develop our characters and chemistry with each other," Kerri Medders, who plays Ginger, told us. "In the beginning, we spent around two weeks of rehearsals and acting exercises on how to deepen our connections and find our characters so by the time we shot the movie, the characters and chemistry came easily and I like to believe it translates on screen."
Aryan Simhadri, who plays Rohan, said, "Honestly, the best part about getting to work on such a fantastic set was the people. Me and everyone else in the cast instantly bonded, including our director Manjari and our executive producer Zanne. We all understood how everyone felt without really having to put it into words."
If you missed it, be sure to check out the Spin trailer!
Like Just Jared Jr. on FB