Wed, 18 August 2021 at 12:40 pm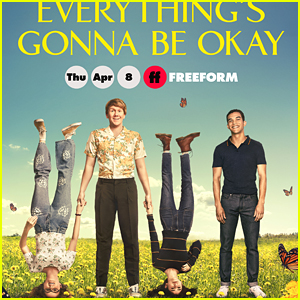 Everything's Gonna Be Okay is coming to an end!
The Freeform series, created by and starring Josh Thomas, will not be moving forward after just two seasons on the network.
Maeve Press, Kayla Cromer and Adam Faison also starred in the half-hour comedy.
Click inside to see how they reacted to the news…
"News! Sorry! Hi! See above. #EverythingsGonnaBeOkay Thanks so much for watching this show! I just loved it so much. xx," Josh captioned a letter to fans on Instagram. Check out his full note below!
"@freeform @everythingsgonnabeokay brought us all together and what an amazing ride it's been! How lucky I've been to go to work, to see my second family. Freeform and the entire production team, always made us feel cared for and valued," Kayla wrote on her page. "@joshthomas87 you gave me the honor of bringing Matilda to life and I felt privileged doing so. Thank you ❤️ Freeform What a dream it's been all around working and promoting with you! I welcome the opportunity for us to work together again! To all of you, this chapter in my life has allowed me to connect with you too. But hey, it's not good-bye. I really hope you will follow our careers and continue the journey with us! Love you all! Kayla ❤️"
Maeve shared, "Boy oh boy am I happy we made @everythingsgonnabeokay because it led me to all of you! And I love all of you :) both seasons are still on Hulu! Freeform and the beautiful people there made us all so comfortable and made me feel a little less homesick. Our whole cast and crew for both seasons made me just the absolute happiest! anyways let's all turn on some KT tunstall and remember to be kind. Alright I'm gonna do the thing where I say the title of the show one more time for funsies and here we go… Let's all remember that everything's gonna be okay :) also @joshthomas87 is an actual real life genius and I love him very much you should watch anything and everything he makes. bye! #everythingsgonnabeokay"
If you missed it, earlier this year Josh opened up about the criticism of the show.
Be sure to check out our 10 Fun Facts feature with Maeve!
Like Just Jared Jr. on FB