Thu, 19 August 2021 at 7:07 pm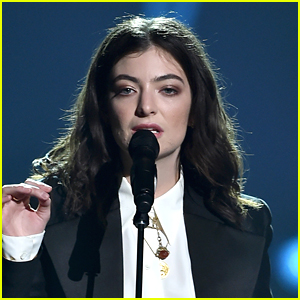 Lorde has made some changes to how she releases her new album Solar Power.
The 24-year-old singer's new LP will be out via an eco-friendly "music box" instead of the traditional CD.
Click inside to learn more…
These boxes will include various collectibles and a digital download containing the album and two bonus tracks, according to Wall Street Journal. The box also will not be able to count towards the Billboard charts.
She also talked about limiting her social media use and taking a less commercial approach to releasing new music.
"I have zero anxiety about it," she told WSJ. "But I'm sure there is someone with a spreadsheet somewhere, who can point to the ways in which I'm making less money."
"I had this conversation with my manager," Lorde added. "I said, 'I have more money than I could ever spend in my life. I own a home. I own some lovely rugs and great furniture and can buy whatever I want at the grocery store. Like, we're good on money.'"
Solar Power will be released this Friday (August 20).
Like Just Jared Jr. on FB