Fri, 20 August 2021 at 5:11 pm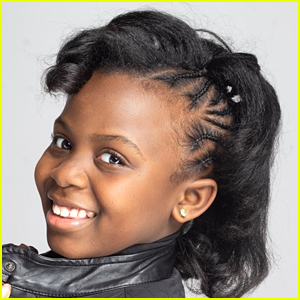 Skye Dakota Turner has been a shining star in the new movie Respect over the past week!
The 12-year-old actress portrays a young Aretha Franklin in the film, which follows the rise of her career from a child singing in her father's church's choir to her international superstardom.
Respect is the true story of Aretha's journey to finding her voice.
Click inside to learn more about Skye Dakota Turner…
With the movie out and Skye being a standout star in it, we got to know more about her with these exclusive 10 Fun Facts!
Skye is also known for making her Broadway debut portraying the younger version of another music icon, Tina Turner, in the musical TINA – The Tina Turner Musical. She was in the show until the pandemic shut down the Great White Way, and according to the musical's website, she'll be back on Broadway when the show reopens on October 8, 2021.
Check out Skye's 10 Fun Facts…
1. I like K-Pop, top groups are Enhypen and Twice.
2. My favorite anime is Haikyuu.
3. I like to wear and collect hoodies of different artists.
4. My favorite animal is a penguin because of their waddle. I'd like to visit their natural habitat one day.
5. I dress up in the middle of summer.
6. I write music and recently been learning to play the piano.
7. I know the books of the Bible.
8. I like taking pictures of nature.
9. I don't like socks or stocking type materials on my skin.
10. My favorite holiday is Christmas because I can finally sing carols without my family saying that it's May.
Respect is out in theaters now!
Like Just Jared Jr. on FB