Thu, 26 August 2021 at 2:36 pm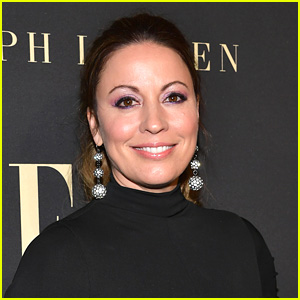 Kay Cannon is opening up about her upcoming movie Cinderella!
For those that don't know, she is the one who wrote and directed the feature, which stars Camila Cabello in the titular role.
In a new interview, Kay dished on what makes her version of the classic fairytale story different than those that have come before…
Click inside to read more…
"I wanted to make sure it was incredibly inclusive. And [Camila] being Cuban Mexican is no small thing, and what she represents to millions of people — not only her fans, but to millions," Kay told Variety.
"The story has mostly been told and retold almost exclusively by men: I feel it when I watch. The 2015 Kenneth Branagh Cinderella was hugely successful, and it was beautiful. And I love the Whitney Houston, Brandi Cinderella," she continued. "It just feels a little told from their gaze. And I really felt like it was important to me to tell it through my gaze."
She also opened up about writing the role of Fab G specifically for Billy Porter.
"So many amazing actresses have played that role — so I'd written that role to be a man. And, quite honestly, the only one who fit all of everything I wanted was Billy Porter; I wrote it with him in mind," Kay shared.
"He's just such a great singer. He's just so talented. Because I wrote it specifically for Billy, the character kind of came easy. I just wrote it in his voice, and tried to make it funny," she added. "I had actually had another song in there, and then as soon as Billy was confirmed, we picked 'Shining Star.'"
"We talked about it. In having many conversations with Billy, I was like, 'I think the answer needs to come from you,'" she said about Fab G's gender identity. "He has said 'they/them,' and 'magic has no gender.' Non-binary for sure."
If you missed it, check out a new clip that was recently released featuring Billy Porter!
Like Just Jared Jr. on FB