Mon, 30 August 2021 at 6:54 pm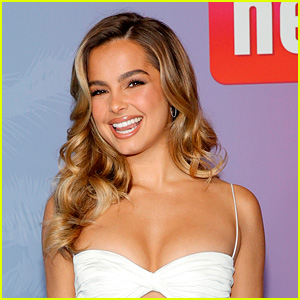 Addison Rae has been diving into different entertainment mediums over the past year!
The 20-year-old, who started out on TikTok and is known to be a dancer, stepped onto the music scene earlier this year with "Obsessed," and just had her first on-camera acting role in He's All That.
While she says she's been singing and acting her whole life, Addison revealed which one was harder – music or acting…
Click inside to see what she said…
"I would say it's almost a little bit harder with music because I would say, especially in what I'm kind of approaching it as, because I'm being very vulnerable," she told the Zach Sang Show. "So that's a little more difficult than almost playing a character, you know. You can play a character and that's not you, but for me, being vulnerable in the studio and giving my thoughts and ideas, my concepts and my stories, and my experiences.
"And my thoughts about you know, whatever it may be, love, parties, whatever. Kind of just my thoughts on these things and writing about them is a little more vulnerable and definitely harder sometimes," she continued. "I mean, it's hard to think that, you know, you're putting a lot of things on the line that you kind of believe yourself, and running with it."
"I mean, I definitely think music was a little trickier, just as far as people are going to be hearing kind of my thoughts and my ideas and experiences and things like that."
If you missed it, Addison's co-star Tanner Buchanan said that she was better than he was at doing this while on set filming He's All That…
Like Just Jared Jr. on FB