Wed, 01 September 2021 at 5:42 pm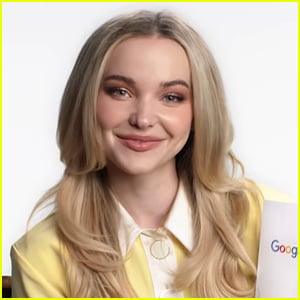 Dove Cameron is dishing on her love of Harry Potter!
In a new Wired autocomplete interview, the 25-year-old Schmigadoon! actress and singer was asked what her Hogwarts house, and she opened up about crushing on one of the characters/actors.
Click inside to read more…
"Getting into my government information here," Dove joked. "I go back and forth about thinking if I'm Slytherin or Gryffindor. I kinda gotta go with Slytherin, and I know people are gonna hate me for that."
"I have two snakes tattooed on my body. I had a huge crush on Draco [Malfoy] when I was a kid," she continued. "First of all, traumatized. Always picks the bad boy, even when I was little. [laughs] Red flags? Oh honey. Rose colored glasses. Everything is red. That made sense in my mind. Tell me if that made sense on the outside. [laughs]"
"Then I think as I got older, and by that, I mean when I was 13… This is weird, but Severus Snape. He had that deep voice," Dove added.
Dove even danced around the subject of who she is dating.
"I am dating someone right now. This was a lot easier when I had a very public boyfriend," she said. "'Cause everyone just knew everything."
Last we knew, Dove had started dating singer Alexander 23, who appeared at the end of her "LazyBaby" music video, which is where they met!
She also talked about what her fans were/are called, what her hobbies include and how someone thought that Kristin Chenoweth was her real life mom.
Check out the fun video now!
Like Just Jared Jr. on FB