Fri, 03 September 2021 at 6:13 pm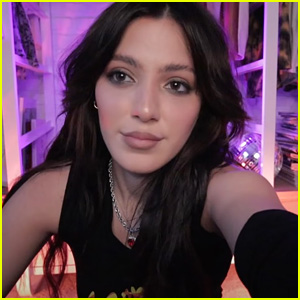 Niki DeMar has just released her debut EP Nights Alone!
The 26-year-old YouTuber and singer's first full body of work came out on Friday (September 3), featuring four previously released songs and two brand new ones.
"I've been waiting for this moment for longer than I can remember, but I can officially announce that my DEBUT EP 'Nights Alone' drops next Friday 9.3. 🌖🏘 I wanted to give you music for your nights alone. I have put everything I have into this project and can't wait for you to hear it. You can pre-save now!" Niki shared the week before.
One of the new songs on the EP is "City," which is a heartbreak song about her current relationship with longtime boyfriend Nate West, and she opened up about the inspiration behind the song in a new YouTube video…
Click inside to listen and learn more…
"I feel like when I go through my Spotify and I find good new songs, they're always relatable in what the lyrics say but not relatable to the fact of like everything's in past tense. They've already did the thing, they already broke up, they already figured out a solution, but they're already a little bit on the other end of the situation," Niki said. "I realized I wanted to write a song for those people that are hopeless. I know that sounds really eerie, but when you are in a long-term relationship and when you are going through things, your initial reaction isn't, 'Let's end this.' No, you love them, you want it to work."
"With 'City,' I got inspired to write about a time in my life, me running away to the city in hopes to get high from a substance, from a new adventure, from an experience, friends, of you," she continued. "Anything to get me to feel something better than what I was feeling at home. I would run away to the city. Any time I felt a bad emotion, I just needed to get out. I didn't want to go out anywhere here because it was familiar. I was craving… I think it also had to do with being locked away for so long, but I was creating a new f–king feeling. I needed a new f–king feeling."
Check out the Nights Alone EP down below, and be sure to also check out her YouTube video about "City"!
Like Just Jared Jr. on FB