Mon, 06 September 2021 at 6:36 pm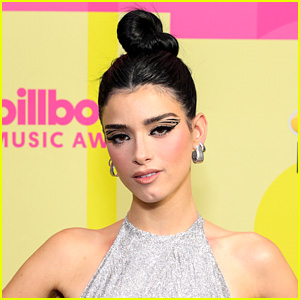 Dixie D'Amelio is opening up about performing live in the future!
The 20-year-old "Psycho" singer made an appearance on the latest episode of the Spout podcast, where she dished on what she wants her live shows and concerts to be like.
"I just want high energy, I want fun, I want just, like, I don't know. I've been to a lot of concerts, and I know what I like, and I feel like I know what people want to see and it's more just like, energy and performance and like just bringing everyone together," Dixie shared.
"I just know it's going to be a surreal moment. I'll probably start crying," she added about fans singing her lyrics back to her.
Dixie was also asked if she would consider doing a stage dive, to which she responded, "I don't know if my parents would love that, but I would be totally down. I just have to be like an impromptu thing. I'll just do it and then get in trouble later."
She even shared that she's planning on doing a couple of pop-up shows soon.
"I just want it to be like something small just so I can get used to it because you can practice as many times as you want but it's different being in front of an audience and in my head, obviously, I just think I will kill it," she said.
"I feel like I'll be like I'm fine but I think this is going to be probably a really tough thing so I'm excited to see how it goes," Dixie added. "I just want to be like close family, like people I work with, and close bands who just love and support me and just want to help me get through to the next step, you know."
Listen to Dixie's full Spout podcast interview below!
Like Just Jared Jr. on FB