Wed, 15 September 2021 at 3:10 pm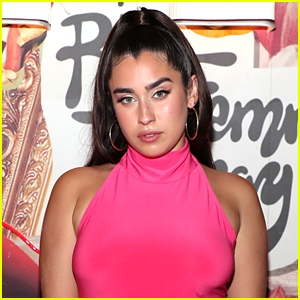 Lauren Jauregui has a new music project coming out!
The 25-year-old singer announced Prelude, "a piece of my heart and I can't wait for you all to hear what that sounds like."
The new music will be released this fall, with a livestream event taking place on October 14th and 15th. Get tickets HERE!
Find out more inside…
Lauren opened up about the upcoming project in a new interview with Billboard, offering what fans can expect.
"I've just been deeply inspired by life, by my journey," she shared. "My relationship with self, my relationship with others. This music is really an exploration of that. I feel like I really explore my strength through my vulnerability. [That's] really what a lot of these songs are about, is while being vulnerable, still understanding your power and cultivating in your power."
She added that the songs on this project were written some time ago.
"They were all written like three years ago. I think maybe one of them was written more recently than that. That to me is more of a testament of what they mean to me beyond what they meant, which to me is what good songwriting is. It's able to transcend and to keep moving with you and growing with you," Lauren said.
This upcoming music, she says, "is very introspective and I go through a lot of different emotions and revealings throughout it, and it's also just the beginning, you know. So it's just the first round of people seeing me for the songwriter that I am and for the artist that I am across the board. Even beyond just the music, like just the whole vision of everything coming to life."
Lauren dished that after the livestream event in October, the songs will be released. We can't wait to hear her new music!!
Like Just Jared Jr. on FB