Mon, 20 September 2021 at 7:29 pm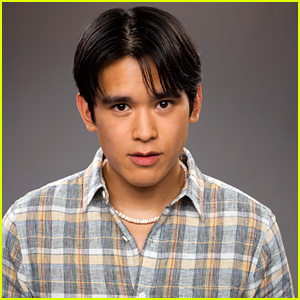 Kian Talan is heading to primetime TV in the brand new CBS series NCIS: Hawai'i!
The young actor will be starring in the show as Alex Tennant, the son of Vanessa Lachey's Jane Tennant.
NCIS: Hawai'i is of course the latest spinoff in the hit franchise and follows the first female Special Agent in Charge of NCIS Pearl Harbor, Jane Tennant, who has thrived and risen through the ranks by equal parts confidence and strategy in a system that has pushed back on her every step of the way.
Together with her unwavering team of specialists, they balance duty to family and country while investigating high-stakes crimes involving military personnel, national security and the mysteries of the sun-drenched island paradise itself.
Kian has previously been seen in the Netflix series Brainchild as well as the short film Shadows, which is currently available to stream on HBO Max.
Ahead of the NCIS: Hawai'i premiere, we got to know more about Kian with 10 Fun Facts.
Click inside to see what he revealed…
Check them out below!
1. I iron everything, even my jeans.
2. I'm 100% Filipino but didn't get the singing or dancing genes.
3. I majored in Computer Science. I was working a 9-5 tech job when I booked NCIS: Hawai'i.
4. I could eat buckets of Indian Food. Curry, rice, and naan for days.
5. I'm deathly afraid of sea urchins.
6. I can spend hours grocery shopping in Whole Foods.
7. Perks of Being a Wallflower will always be my favorite movie. Yes, I cried… I'm sensitive.
8. My dream job as a kid was to produce and edit movie trailers.
9. I'm a sucker for Reality TV. (Shark Tank, Million Dollar Listing, The Circle, Selling Sunset, Big Brother, The Greatest British Baking Show, My Unorthodox life)
10. I'm 97% introverted and 3% extroverted.
Tune in to NCIS: Hawai'i at 10pm ET/PT on CBS!
Like Just Jared Jr. on FB