Wed, 29 September 2021 at 6:57 pm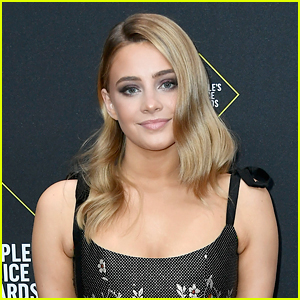 Josephine Langford is dishing on her future with the After franchise!
The 24-year-old star of the movies opened up in a new interview on if she would ever return for prequels or a spinoff.
Find out what she said inside…
"I would want to come back if it was important, and it made sense. I'm not a fan of overstaying your welcome," Josephine told StyleCaster.
"It can sometimes dampen a good thing if you're creating something and it's canon, and it doesn't have a reason," she continued. "I would be very, very, very happy to come back under the right circumstance and if it made sense."
In case you missed the news, it was revealed that the After series will be getting a prequel and a next-gen sequel.
Josephine also opened up about how similar the last movie, After Ever Happy, is to the book.
"They get a nice sense of closure in the fourth movie. I think it's very faithful to the books," she said. "Obviously, you can't fit everything in there in every scene. But they've had such a rough journey, it's nice to see somewhat of a happy ending because everyone loves happy endings."
See what director Castille Landon said about the upcoming next two movies being similar to the books.
Like Just Jared Jr. on FB