Fri, 01 October 2021 at 5:33 pm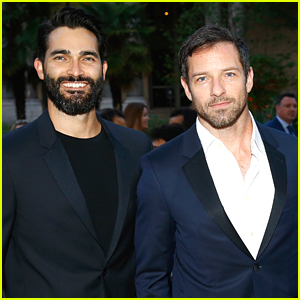 Superman & Lois is having a Teen Wolf reunion!!
It was just announced that Ian Bohen has been cast in the upcoming second season of the CW series, Deadline reveals.
This reunites Ian with Tyler Hoechlin years later after working together on the hit MTV show Teen Wolf.
Find out more about Ian's new role…
In a multi-episode arc, Ian is set to play Lt Mitch Anderson, "the metaphorical 'new sheriff in town' at the DOD. His worldview divides into two types – those you serve and those who serve you. He doesn't like that Superman exists outside that paradigm and tries to bring the Man of Steel under his authority officially."
Tyler teased the news with a funny new video Instagram.
"Bo, what're you doin here?" he captioned the video. Check it out below!
In case you missed it, it was recently announced that Teen Wolf is getting a movie on Paramount+! No word yet on which of the cast members will be in it, but much of the cast is in talks. The Teen Wolf movie is set for a 2022 release.
Like Just Jared Jr. on FB