Wed, 06 October 2021 at 4:31 pm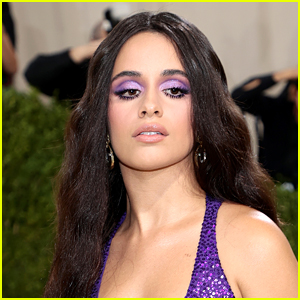 Camila Cabello is opening up about her mental health and self care!
The 24-year-old "Don't Go Yet" singer is on the new global cover of Glamour magazine and talked about her coping mechanisms, focusing on happiness, her struggle with body-positivity and more.
Find out what she shared inside…
On her struggle with body-positivity: "When I'm having negative thoughts about my body, that's actually when I'll want to binge-eat cookies, and then I have a stomachache. It's this weird psychology: The more I love my body, the more I actually want to take care of it…. As long as I'm healthy and working out and feel good, that's the best I can do. There's no point in trying to have another kind of body."
On the importance of focusing on happiness: "It's important to be on top of not just what's making you sad or anxious, but also what's giving you joy. I want to be happy and enjoy my life. That's kind of it."
On her coping mechanisms: "I have this pattern of eating a lot when I'm anxious or uncomfortable. It's a comfort thing for me. I'll just kind of become unconscious and zombie-eat a lot, and then I'll feel sick. I've told Shawn about that. So at the VMAs party, I was like, 'I'm doing it.' And he was like, 'It's okay. You're doing it. That's okay. Let's just take a breath and not do that.' It's really good for me to be able to talk about my patterns with someone."
Shawn Mendes on the ways they support each other's mental health: "Camila and I give each other an extreme amount of patience and understanding. I think the truth is that when you're struggling with mental health, it turns you sometimes into the version of yourself that you don't like to be—and kind of loving and accepting your person through that, and being there for them through that, is life-changing. We give each other so much space and understanding and patience."
For more from Camila Cabello, head over to Glamour.com!
If you missed it, Camila recently made music history…
Like Just Jared Jr. on FB