Tue, 12 October 2021 at 5:44 pm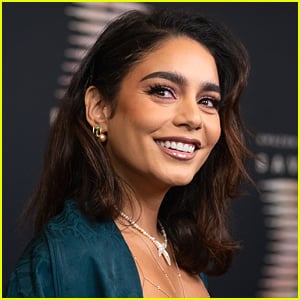 Vanessa Hudgens is opening up about her current relationship with herself!
The 32-year-old actress shared what she has learned that has contributed to her personal growth.
Find out what she said…
"Where I am now is better than I could have dreamed of. My relationship with myself is something I value deeply, even if things don't always go the way I expected," Vanessa told Shape magazine in their November issue.
"For instance, my mom got married at 25, so I always thought I was going to be married at 25. That didn't happen. But I'm in such an amazing, healthy relationship, so it doesn't matter," Vanessa continued, alluding to her baseball player beau Cole Tucker. "What I've discovered is that we all have these ideas—and if they don't happen, then there's a reason why. Learning that has been extremely helpful to my growth. I'm very grateful every day for where I am in this moment of my life."
Vanessa also opened up about her friends and leaning on them for support.
"I'm so grateful for my group of friends because they're such unique individuals. We have this bond—we lean on one another, and we're inspired by one another," she told the mag.
"Whenever I'm stressed, I'll tell one of them and they'll say, 'I'm coming over,' and we'll talk it out. That's so important," Vanessa continued. "Much of the time, when people are dealing with stress or mental health issues or depression, it's easy to keep it all inside. But that's the most destructive thing you can do. Having a community is my stress relief."
In case you missed it, Vanessa is going to make an appearance on the upcoming season of this reality series…
Like Just Jared Jr. on FB