Fri, 22 October 2021 at 6:07 pm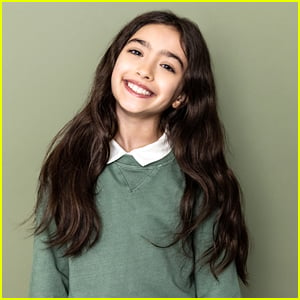 The Invasion premiere is here and we're getting to know Tara Moayedi, one of the stars of the show!
The young actress plays Sarah Malik in the sci-fi drama, which airs on Apple TV+.
Invasion is set across multiple continents and follows an alien species that threatens humanity's existence. Events unfold in real time through the eyes of five ordinary people across the globe as they struggle to make sense of the chaos unraveling around them.
This is Tara's first project and we got to know more about the new young star with 10 Fun Facts.
See what she revealed inside…
Check out what she revealed below…
1. I was born and raised in New Orleans, Louisiana, so I am a Mardi Gras girl. My zodiac sign is Aries.
2. I love traveling and have visited 14 countries and 22 U.S. states. I share my adventures in my travel blog, www.lifewithoutboundary.com
3. I enjoy helping other kids to be more successful. I have a YouTube channel where I read stories to them and teach them the lessons and morals.
4. I speak three languages fluently: English, French, Farsi. I started reading English when I was four.
5. My passion for fashion led me to launch a line of kids clothing products called Belle Étoile (meaning "beautiful star"). Tara means "star" in Persian, so Belle Étoile is inspired by that definition.
6. I love games and coding. I've created some games on the Scratch platform.
7. My dream car is a McLaren.
8. My hobbies are swimming, piano and violin.
9. I started acting at the age of six. My first audition was for the role of 'Sarah' in Invasion on AppleTV+.
10. I am a nature lover and enjoy hiking. At the age of 5, I hiked over 9 miles on a hard level trail in the Swiss Alps in 6 hours.
Catch the first three episodes of Invasion on Apple TV+ NOW, and tune in for new episodes each Friday. Watch the trailer below…
Like Just Jared Jr. on FB