Tue, 26 October 2021 at 5:01 pm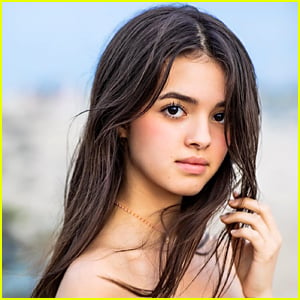 Adriana Camposano has joined the cast of Chicken Girls!
The young actress, model and dancer is the newest cast member of the Brat TV series for season nine, which just premiered TODAY (October 26).
Adriana plays Poppy in the new season, joining Hayley LeBlanc, Indiana Massara, Corinne Joy and more.
Click inside to learn more…
In the season nine premiere of Chicken Girls, "New Kids on the Block," new students from San Francisco make waves at Attaway. Harmony finds a mysterious drone.
JJJ got to know more about Adriana, who also previously had a recurring role on Orange Is the New Black, with 10 Fun Facts. Check them out below!
1. My favorite place I've ever traveled was to Italy and I definitely want to go back, everything about it was so amazing and beautiful.
2. My most memorable shoot was for the "Believe" campaign/billboard for Macy's.
3. My best friend and I started a clothing line called "Crazy Pants" when we were 8 and now years later are re-branding and are coming out with a new line called "Urban Society AXP."
4. My style icon is Kendall Jenner.
5. I have a really big and close family that are the most supportive and fun people to be around.
6. I had a Justin Bieber birthday party when I was 6 and am still obsessed with him to this day.
7. I can fall asleep anywhere….literally… and I have an album of images of the unusual places I've fallen asleep in.
8. If I could only dance to one song for the rest of my life it would definitely be "You Make Me Feel…." By Cobra Starship ft. Sabi.
9. A song that motivates me on my journey is the song "The Climb" by Miley Cyrus.
10. I self-taught myself some fun skills like how to ride a bike at age 6, how to do tumbling tricks like the side and front aerial, how to edit and make silly short films with my friends, and more!
Like Just Jared Jr. on FB