Mon, 15 November 2021 at 7:01 pm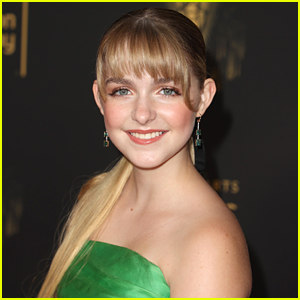 Mckenna Grace is adding a couple of new job titles to her resume!
It's been revealed that the 15-year-old actress is not only starring in a new sequel for her movie The Bad Seed, according to Deadline.
In addition to reprising her role of Emma, Mckenna will also be executive producing AND she co-wrote the script with her dad Ross Burge and the first film's writer Barbara Marshall.
Find out more inside…
Here's a synopsis: Set several years after the murderous events of the first movie which left her father (Rob Lowe) dead, Emma is now living with her aunt Angela and navigating high school. Angela's husband begins to suspect that Emma may not be as innocent as she appears and suggests sending her off to boarding school. Meanwhile, a new girl at school seems to know Emma's secrets, leaving Emma no choice but to slip back to her old ways and take care of her enemies by any means necessary.
This marks the first time that Mckenna will be credited as an executive producer and a writer.
Keep reading below to see what Mckenna shared about working on the upcoming movie script…
"My first script❤️During Covid, the production I was working on (Handmaid's Tale) got shut down. At the same time, my dad (who is a doctor) had all his elective surgeries cancelled," she wrote on Instagram.
"We were both used to being so busy, so we really didn't know what to do with ourselves. We did end up playing a lot of video games😂That got old fast! After a while, I started getting stir crazy and really sad not having a creative outlet."
"I started writing like crazy! Both scripts and music. My dad loves writing too, so we listened to a ton of heavy metal music, ate entirely too much junk food and started writing scripts. The sequel to the Bad Seed is one of the great things that came out of my time in quarantine. I am so excited that Lifetime loved our script and wanted to partner with us on it. This one is so special to me because my Dad and I wrote it together❤️🙂"
Mckenna will next be seen on the big screen in the upcoming Ghostbusters: Afterlife, which is out THIS Friday (November 19).
She also has a movie in the works with Disney+!
Like Just Jared Jr. on FB