Fri, 17 December 2021 at 3:04 pm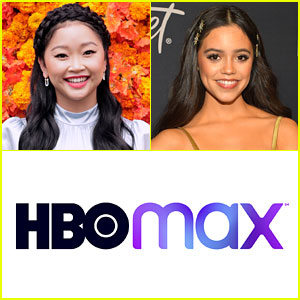 HBO Max has just revealed release dates for a few of it's upcoming movies!
Among those includes Lana Condor's upcoming feature Moonshot, which also stars Cole Sprouse, Mason Gooding and more.
The film is set in a future where Mars is terraformed and colonized by the best humanity has to offer. Two very different college students wind up joining forces and sneak onboard a space shuttle to the red planet in order to be united with their significant others.
Look out for Moonshot on March 24, 2022.
Find out about Jenna Ortega's movie inside…
Also getting a release date is Jenna Ortega's upcoming movie The Fallout, which also stars Maddie Ziegler.
That pic follows high schooler Vada (Ortega) as she navigates the emotional fallout she experiences in the wake of a school tragedy. Relationships with her family and friends, as well as her view of the world, are forever altered.
Megan Park wrote and directed the film, which will debut on HBO Max on January 27th. Watch a teaser trailer here!
Zoe Kravitz's upcoming thriller KIMI got a release date as well. It will be out on February 10th.
The movie "watches as an agoraphobic Seattle tech worker uncovers evidence of a crime," according to Deadline.
Like Just Jared Jr. on FB