Mon, 20 December 2021 at 7:00 pm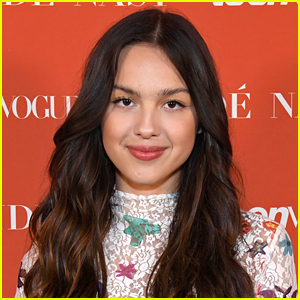 Olivia Rodrigo is looking back at the success of her debut single "driver's license."
The 18-year-old singer and actress has had a HUGE year after releasing her music, racking up awards and breaking records.
In a recent interview, Olivia opened up about how she doesn't think she was an overnight success.
Click inside to read more…
"I think my whole life is just like changing in an instant and I don't think like my success by any means was like over night just cause you know, I've been writing songs since I was 9 years old and like working so hard for so long," Olivia told Apple Music.
"But it was truly just like, oh, like you know like an actor on a show to like oh my gosh like the song that you wrote was just like completely everywhere and like affecting so many people and that happened super quickly and so um, yeah I don't know I still haven't really processed that sort of immediacy but um, yeah, it's pretty amazing," she added.
Olivia also shared that the success of "driver's license" has been cathartic "because that song was so personal and such an intimate part of my experience and my heart and so putting it out in general and just like letting it go and being like this is the world's now this is not mine was like such an important part of my healing journey, and to like watch other people relate to it made me feel so much more like less alone."
"I think that's a really beautiful thing about music is that, you know, we all have these sort of shared experiences and sometimes we think that oh no like, I'm going through this alone and nobody else feels the exact way that I feel and um, just watching the way that 'driver's license' affected people made me realize that, you know I wasn't alone in all of those feelings and we're all sort of this big human community experiencing all these feelings together so."
If you missed it, it was recently confirmed whether or not Olivia would be on season three of High School Musical: The Musical: The Series.
Like Just Jared Jr. on FB